Aizome Workshop(Indigo dyeing workshop)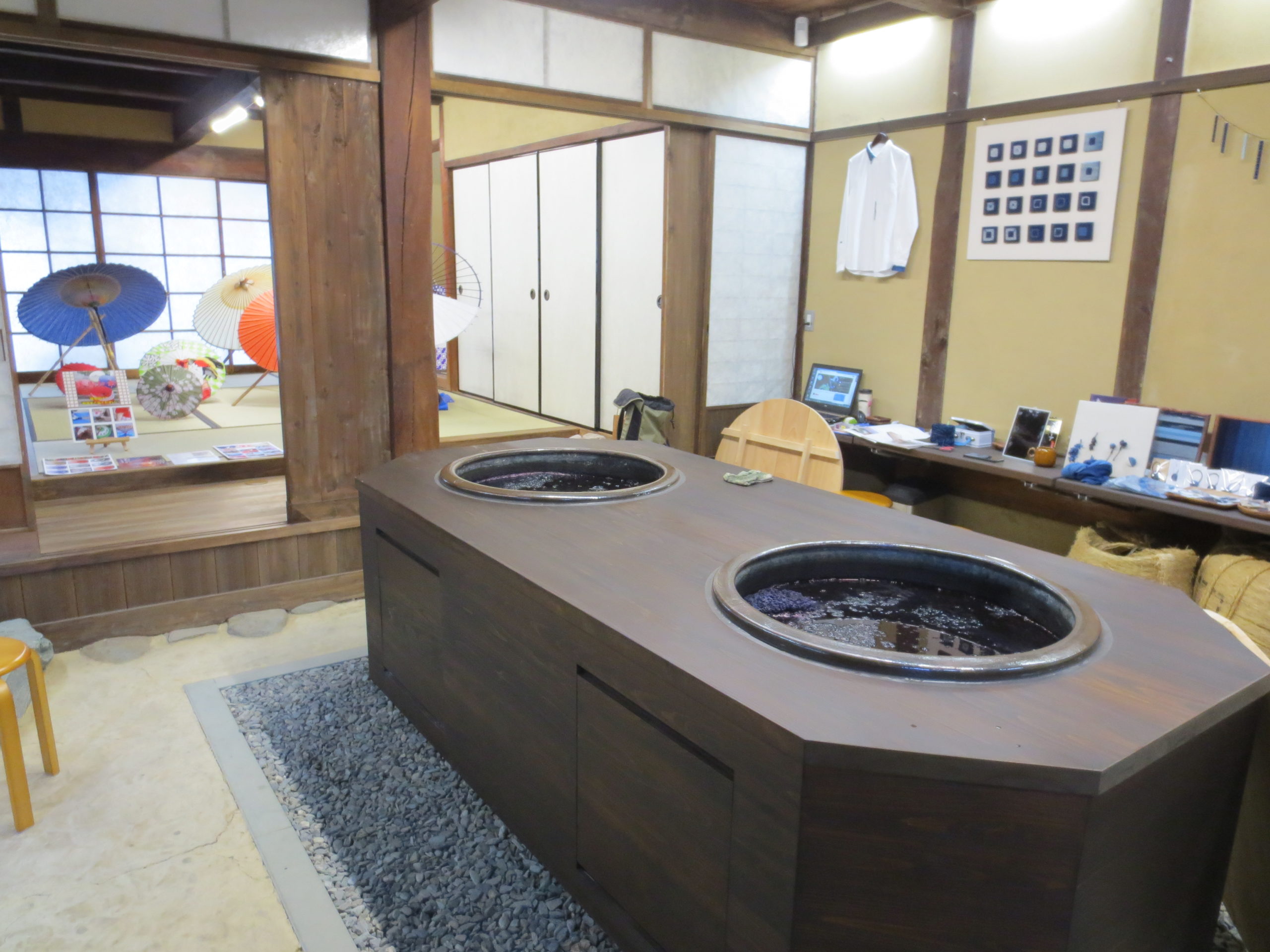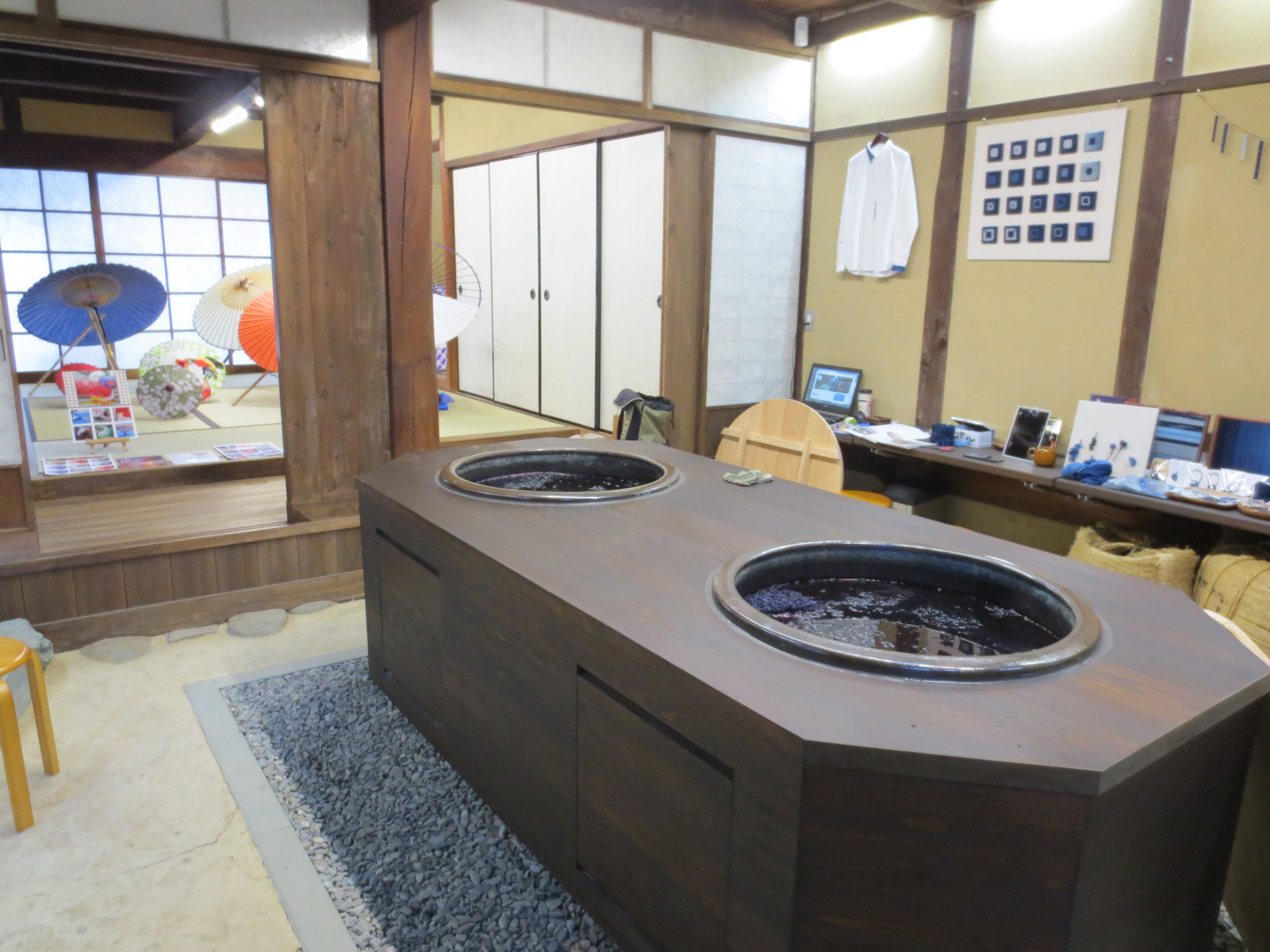 Tokushima has been the center of making fermented indigo dyeing leaves (sukumo), and the tradition is still intact today. The sukumo made in Tokushima is called "Awa Ai (indigo)." At Aizome Workshop, you can try indigo dyeing with sukumo, fermented lye, lime, bran and sake, all natural and traditional way of dyeing.
Shirts, stoles, badges and other items dyed in the Aizome Workshop are also available for sale.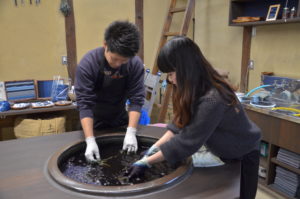 (Fee for the experience)
Handkerchief <large> 1,520 yen, handkerchief <medium> 1,220 yen, handkerchief <middle> 1,220 yen
Stole 5,090 (large), eco-bag 2,030 yen
Aizome experience is limited to 10 people per group.
The number of people who can experience this service is limited.
Please make a reservation in advance.
Please consult with us if you want to dye your personal belongings.