The mount Tsurugi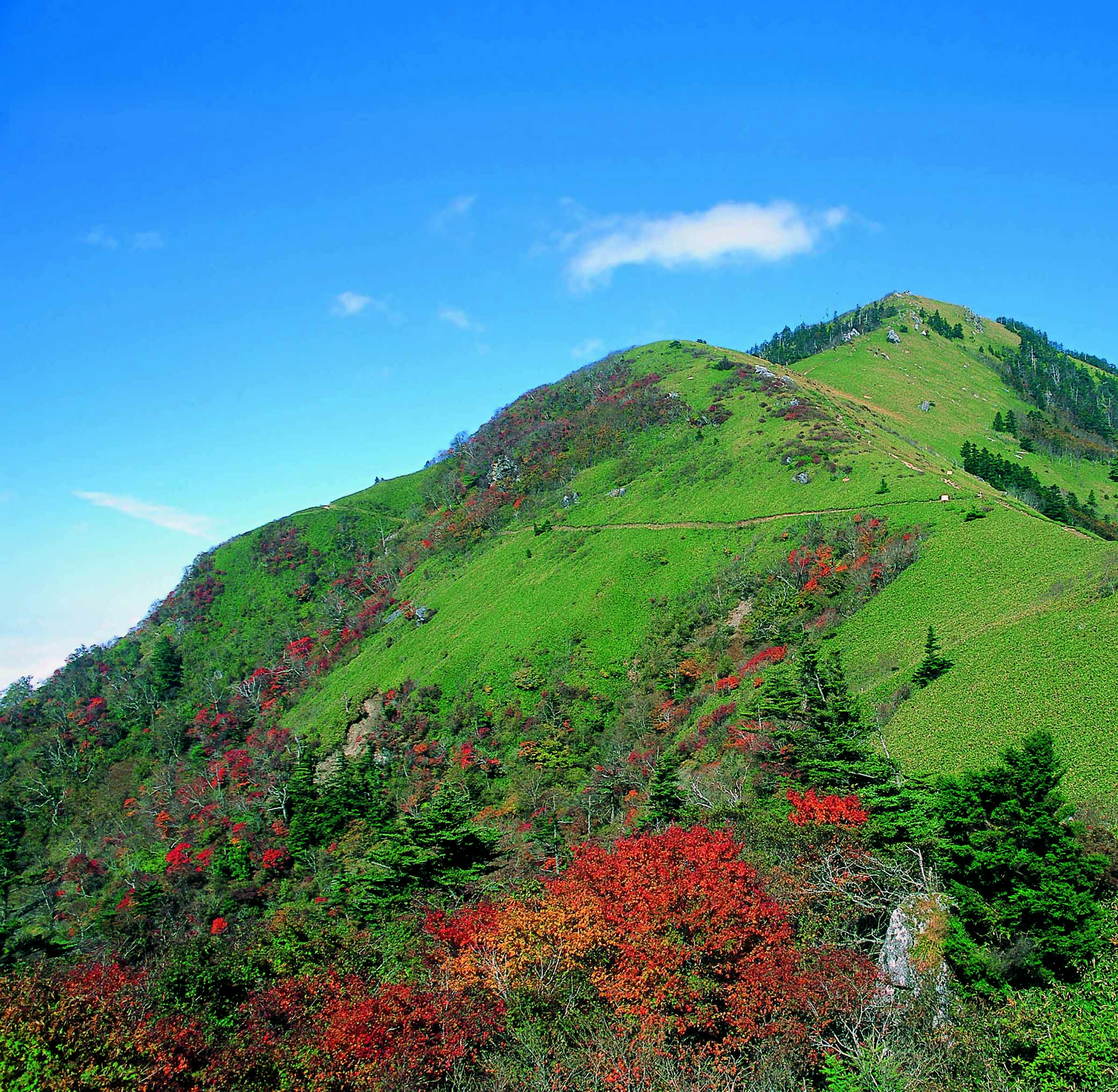 Mt. Tsurugi, the main peak of the Tsurugi mountain range and is called as the roof of Shikoku, is one of the 100 most famous mountains in Japan at 1,955m above sea level, and is the second highest mountain in western Japan.
It is a relatively easy mountain to climb for beginners, women, and those with children, while enjoying the flowers of the four seasons.
The lift to Mount Tsurugi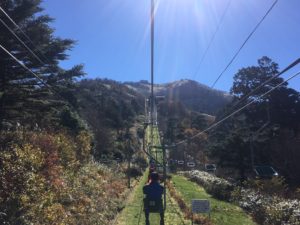 Business Period Mid-April to the end of November
Regular season
Minokoshi 9:00 a.m. – 4:30 p.m.
NIshijima 9:00 a.m. – 4:45 p.m.
During Summertime
Minokoshi 8:00 a.m. – 5:30 p.m.
NIshijima 8:00 a.m. – 5:45 p.m.
Fee :round trip Adult 1,860yen Child 870yen
one way Adults 1,030 yen Children 510 yen
205-2 Sugeoi Higashiiya, Miyoshi City
Autum leaves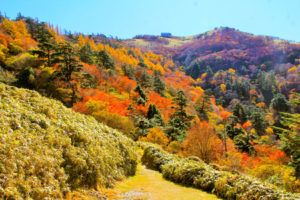 The autumn foliage of Mt. Tsurugi comes down from the top of the mountain to the Minokoshi area in early to mid-October. The vivid colors of autumn leaves are different from the man-made garden-like beauty, but they show us their natural beauty.
The beauty of the leaves can take on shapes that one would never expect.
The gradation from yellow to red, the brightly colored leaves reflected on the lakeside, the fall colors change greatly depending on the time of year and also on the time of day. The same scenery seen in the morning will look different in the afternoon or evening.
Sea of clouds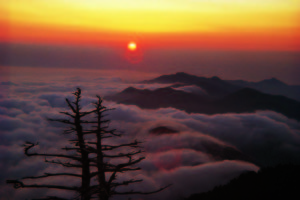 The view from the top of the mountain is magnificent, and the sea of clouds below makes the mountains of Tsurugi mountain range as islands in the sea. The view from the top of the mountain is magnificent and breathtaking, and unique to Mt.Tsurugi.
The source of the Anabuki river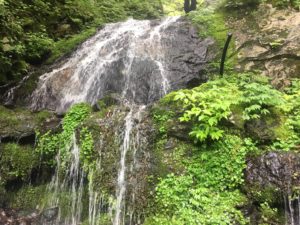 It is located on the way to Ichinomori from Katanakake no matsu, halfway along the moutain course. See the source of Anabuki River, the clearest river in Shikoku and lasting about 42km.