The Udatsu townscape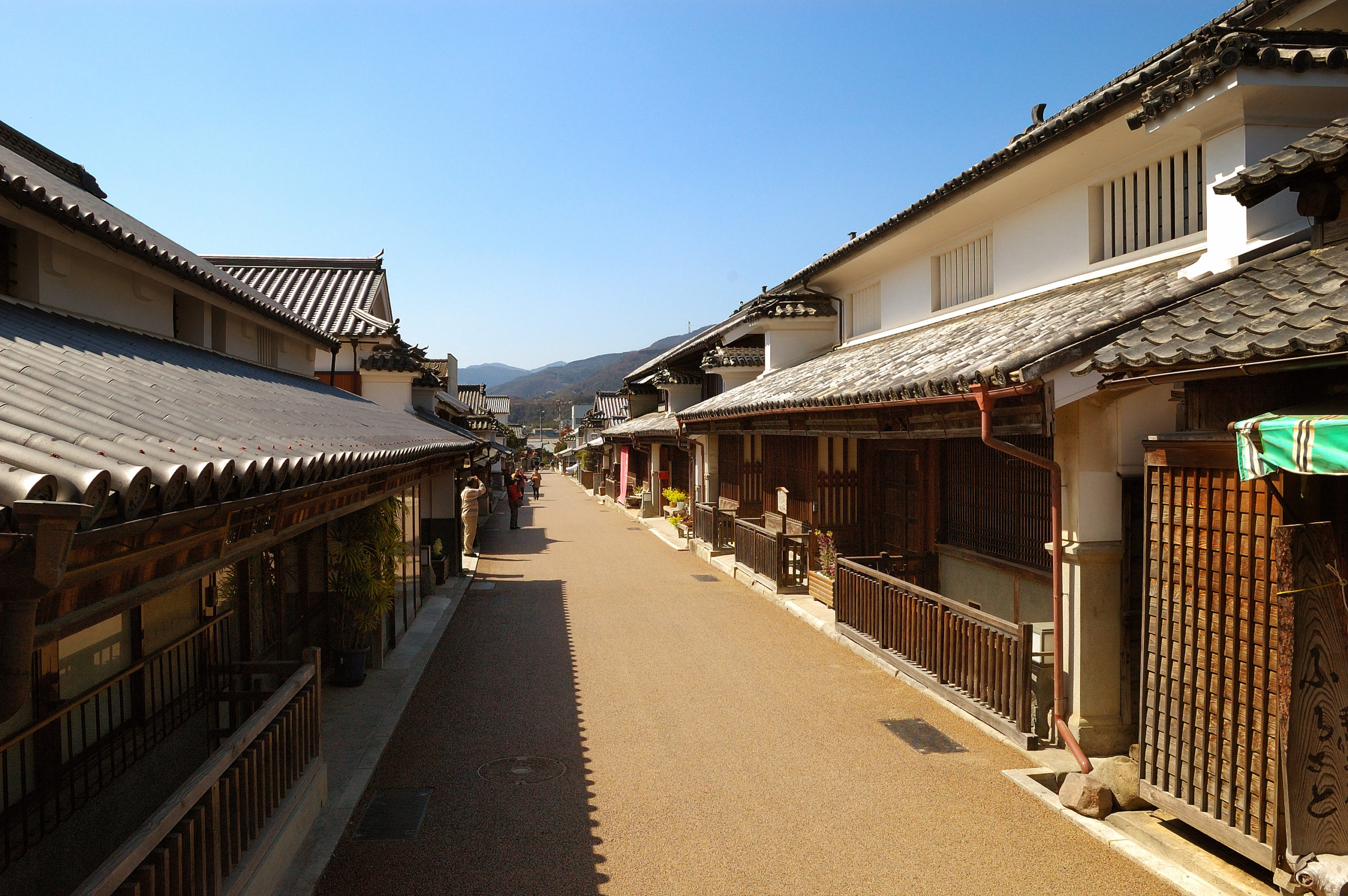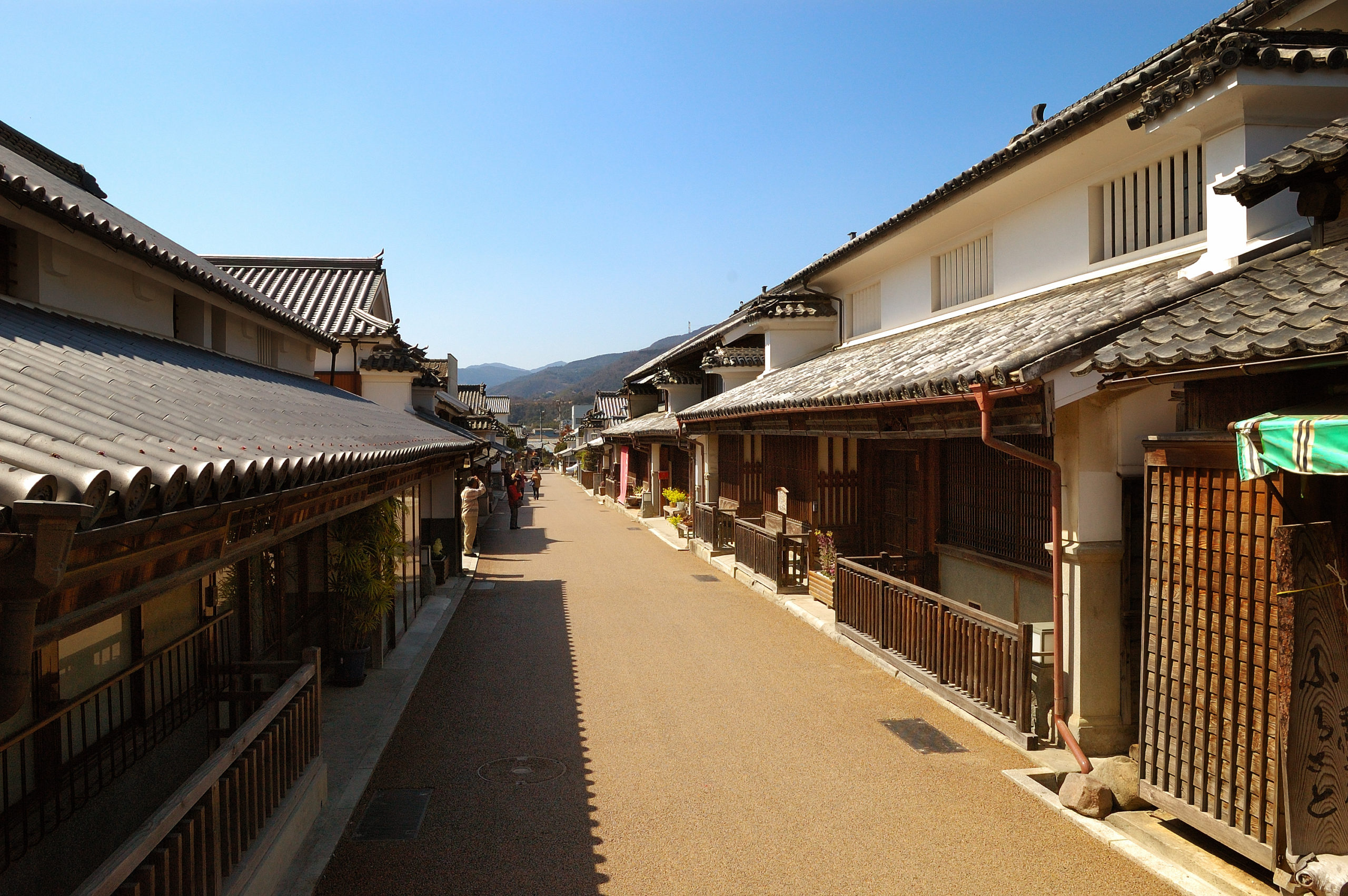 During the Edo period, indigo production spread as a major industry in Awa, and Wakimachi, blessed with good water transportation on the Yoshino River, flourished as an indigo gathering place.
The luxurious merchant houses were built with magnificent fire walls called "udatsu", which were decorated with family crests and workmanship, and are worth seeing along with Oni-Gawara(Japanese gargoyle). The historical buildings from the mid-Edo period to the beginning of the Showa period stand in a row for about 430 meters in the udatsu townscape, and you can feel the historical transition of the town.
It was selected as the 28th national Preservation Districts for groups of Historic Buildings in 1988.
Also, in May 2019, Awa Ai (indigo) was recognized as a Japanese heritage site and the Udatsu townscape was selected.
At night, the rows of lanterns lit in the streets are warm and fantastic, creating a different atmosphere from the daytime.
Udatsu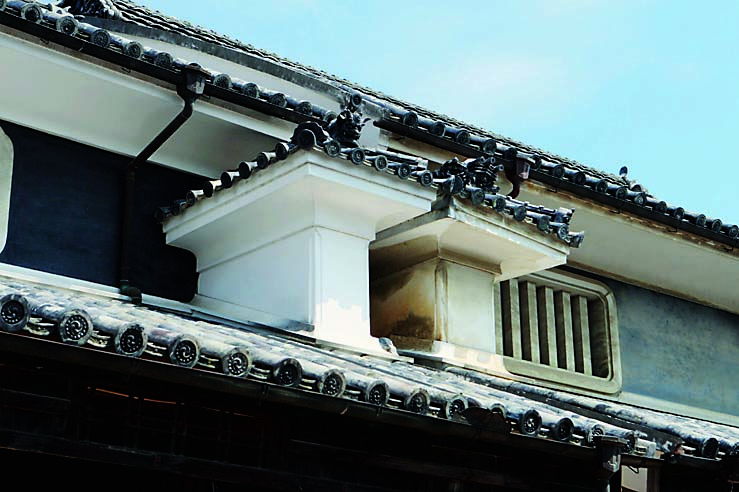 The plaster-coated side wall protruding from the second floor wall is called a fireproof wall and served as a fire prevention.
Since the Edo period, it had a strong decorative meaning, and wealthy merchant families competed to build magnificent houses with udatsu, which was said to be a symbol of wealth, and became the origin of the term "udatsu ga agaru (agaranai)" (literally means being or not being able to build "Udatsu," indicating getting promoted or unfortunate with money).
Oni-Gawara (Japanese gargoyle; talisman on roof)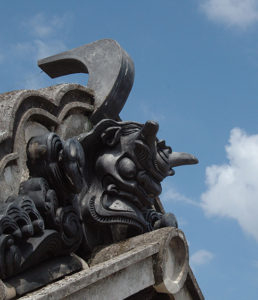 They are attached to the edges of large roofs to ward off evil, evil spirits, fire and lightning.
Look for the Aun (open and closed mouth) and the smiling Oni-Gawara too!
There is a hole called "Toribusuma" on the top of the tile to prevent birds from stopping and dropping on the tile.
The design is decorated with sailing boats, waves and other water related items.
Udatsu Townscape Volunteer Guide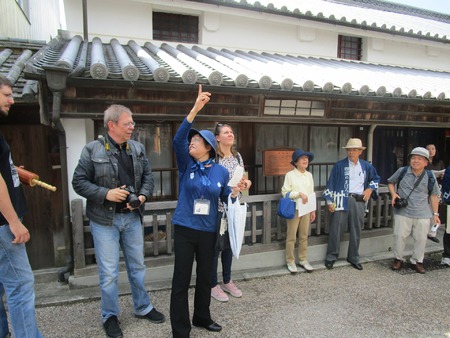 We will guide customers who come to the townscape to "Udatsu", the profound houses, history, culture, etc. We look forward to welcoming you.
English guidance is also available.
Application destination.
Mail:info@mimakankou.or.jp