Anmitsukan (Anmitsu Hall)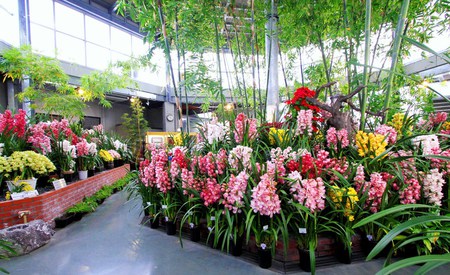 Orchids from around the world are in full bloom all year round in the Anmitsu Hall. The Anmitsukan is a cymbidium showroom and retail store open to the general public. The Anmitsukan is proud to display the best cymbidiums available.
Cymbidiums are in bloom from the end of November to March, and during the off-season (May to October), phalaenopsis, denfarrels, and other flowers can be enjoyed throughout the year.