The De Rijke park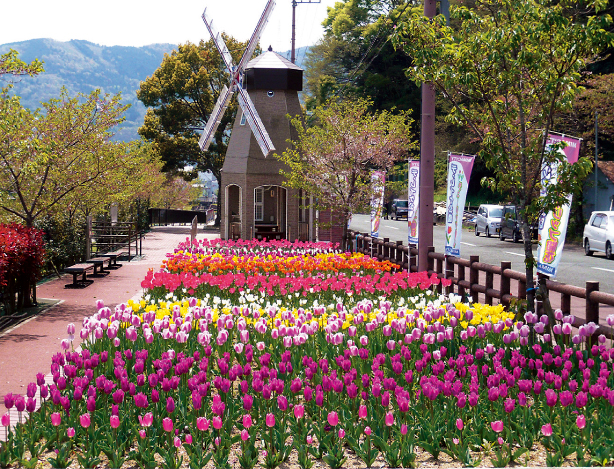 About 15,000 colorful tulips bloom in early April every year.
Visitors can enjoy viewing both cherry blossoms and tulips.
The windmill, a symbol of the Netherlands, was built to symbolize the birthplace of Johannis de Reike, the designer of the Otani River weir that runs through the town of Wakimachi in Mima City, from which de Reike Park takes its name.