Honraku-zi temple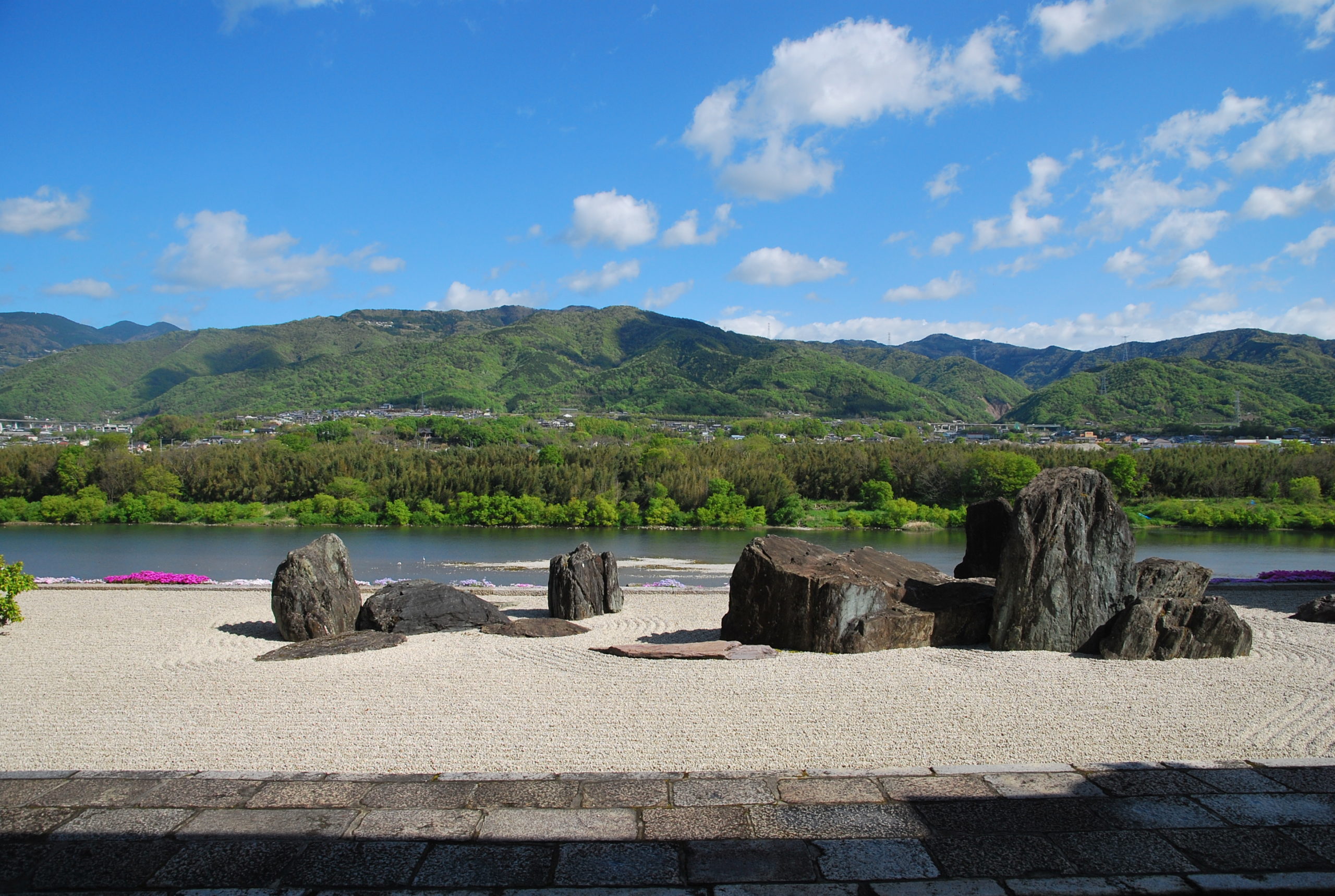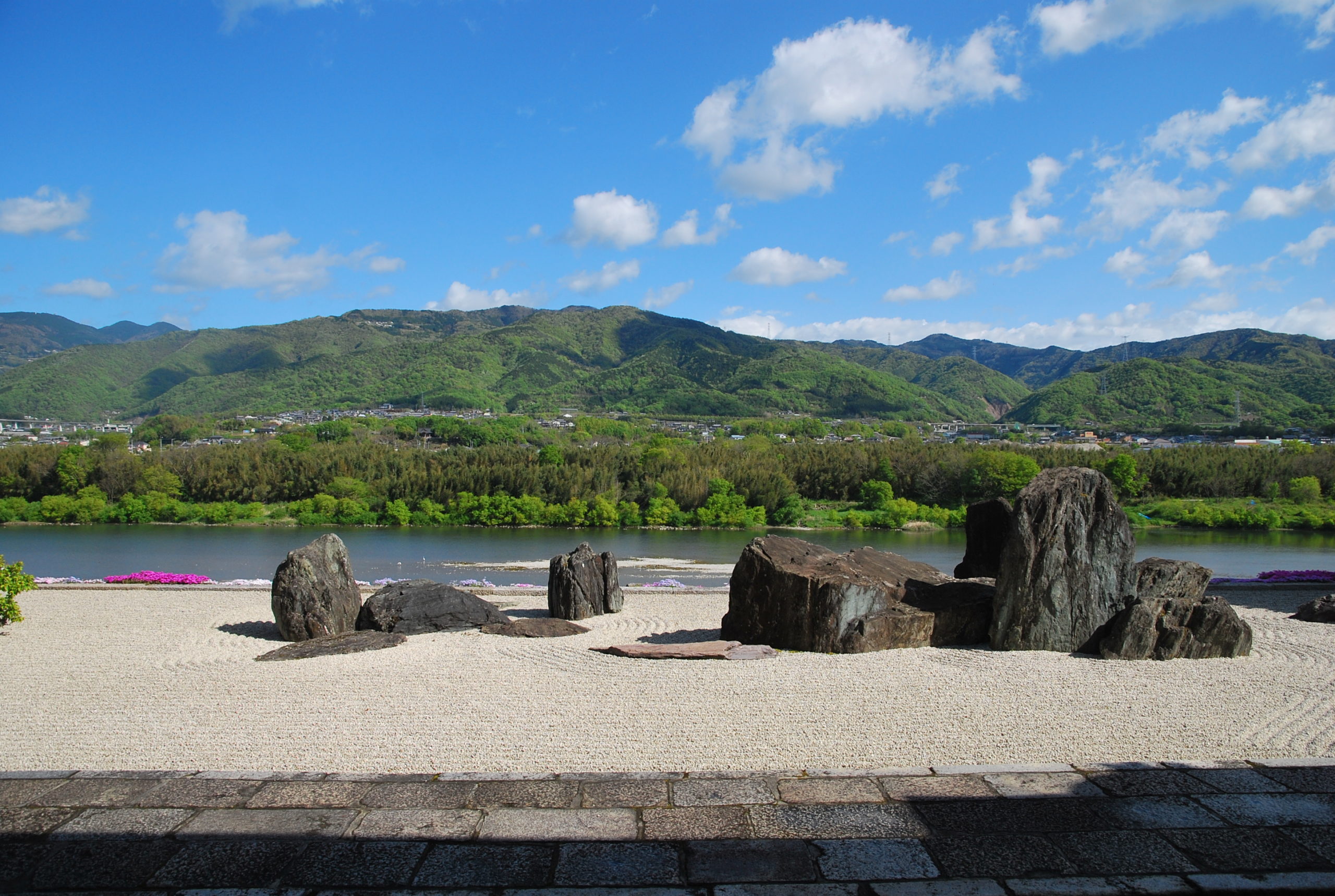 This is the only temple in Japan that has a stone garden with a river as its background. A stone in the shape of a crane and a tortoise symbolizes longevity. The temple has been selected as one of the 88 Scenic Views of the Shikoku region.
Admission: 300 yen
Place: 123 Aza Kojima, Mishima, Anabuki-cho, Mima City
Main building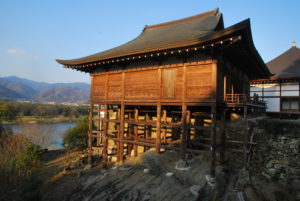 The main hall was built in the kake-zukuri style, typical of Kiyomizu-dera Temple in Kyoto.
Garden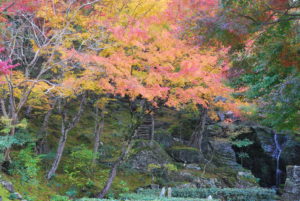 The Japanese garden at the back of the main building, surrounded by waterfalls and green moss, is a calming place.
In autumn, the Japanese maple trees planted on the grounds of the temple turn red, making the garden even more beautiful.
Tea room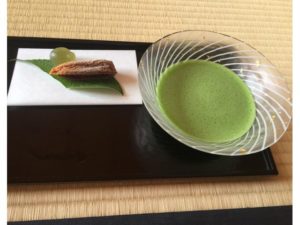 You can taste matcha in the tea room at the far end of the garden. The fee is 400 yen with Japanese confectioneries. (Reservation required.)
Vegetarian cuisine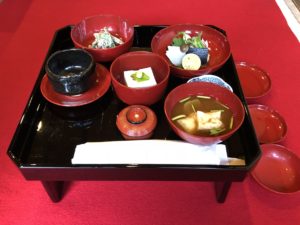 You can enjoy vegetarian cuisine seasoned with a combination of the five tastes, five methods, and five colors, with ingredients available in the season.
A minimum of five people to make a reservation (20 people maximum).
6,500 yen per person
Time required: 2 hours
The admission fee and consumption tax are included in the price. (Reservation required)