Grass ski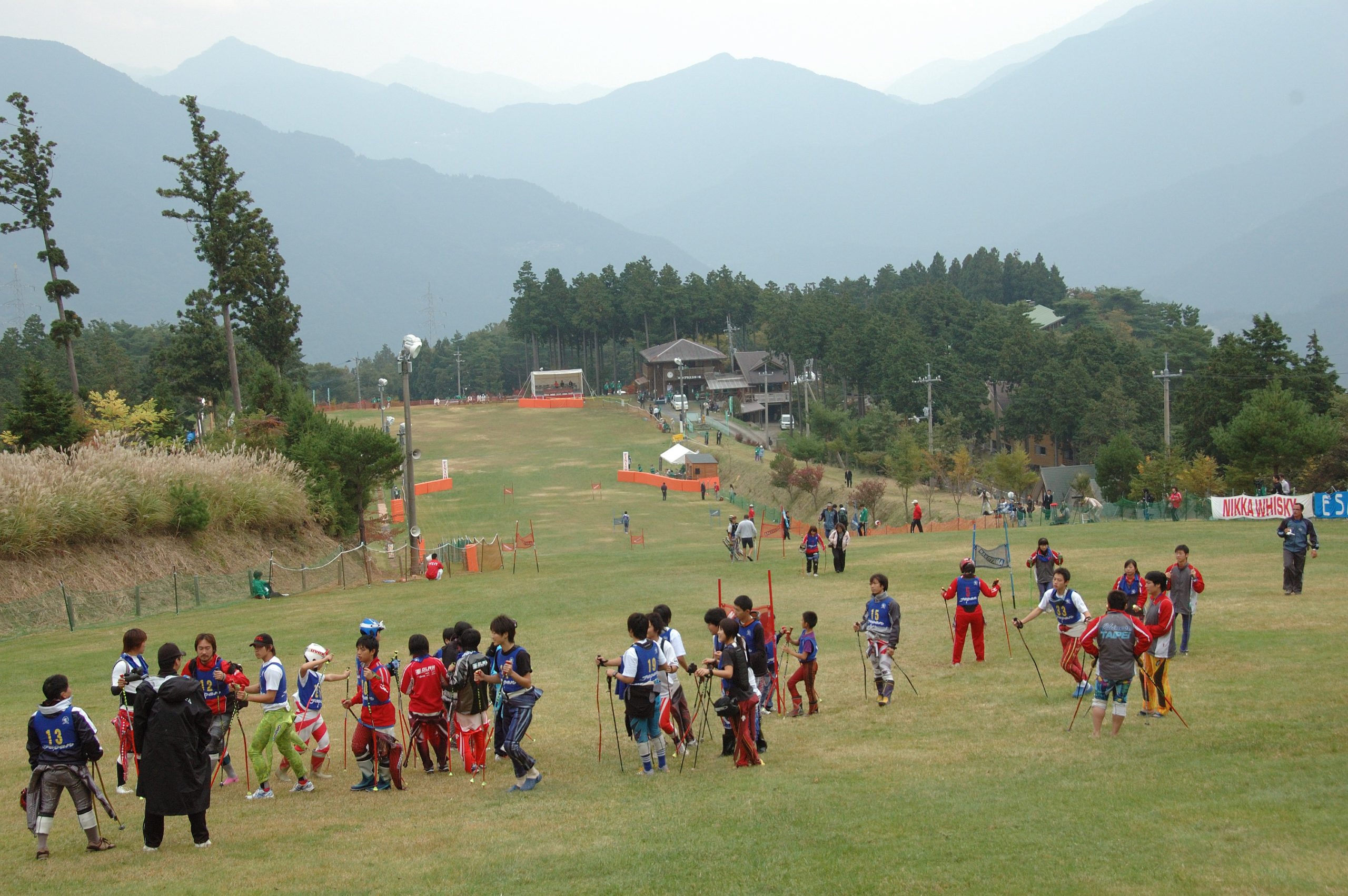 The Nakao Mountain Highlands Grass Ski Area is located at an altitude of 1,000 meters and is officially recognized by the Japan Ski Association as a 360-degree grass ski area surrounded by nature. The exhilarating feeling of running through the greenery is an attractive experience.
World and national championships have also been held at the Nakao Mountain Highland Grass Ski Resort.
Rental skis, shoes, helmets and other equipments are available.
The resort is open only on weekends and holidays.
You can also enjoy outdoor activities such as camping at the adjacent cottages after you have enjoyed glass skiing.